This monitor is a reflection of how we update our assessments of economic growth in real-time as we get meaningful updates from macroeconomic data releases. It provides a more timely and meaningful gauge of economic activity growth than what GDP and similar summary indicators provide. Please see here for more details about how to interpret this information.
Summary: The current flow of activity data continues to confirm the "real acceleration" dynamic we have continued to flag in these updates. While there might be signs of nominal spending deceleration finally ending, we would wait until we see the services PCE and ECI data before we make a stronger call there. The housing recovery is continuing, despite negative "surprises" relative to the forecasting consensus. Housing will add to Real GDP in Q2, and with multifamily supply starting to hit the market more directly, there are some downside risks to rent CPI inflation in 2024Q4. Q2 GDP nowcasts still look too low.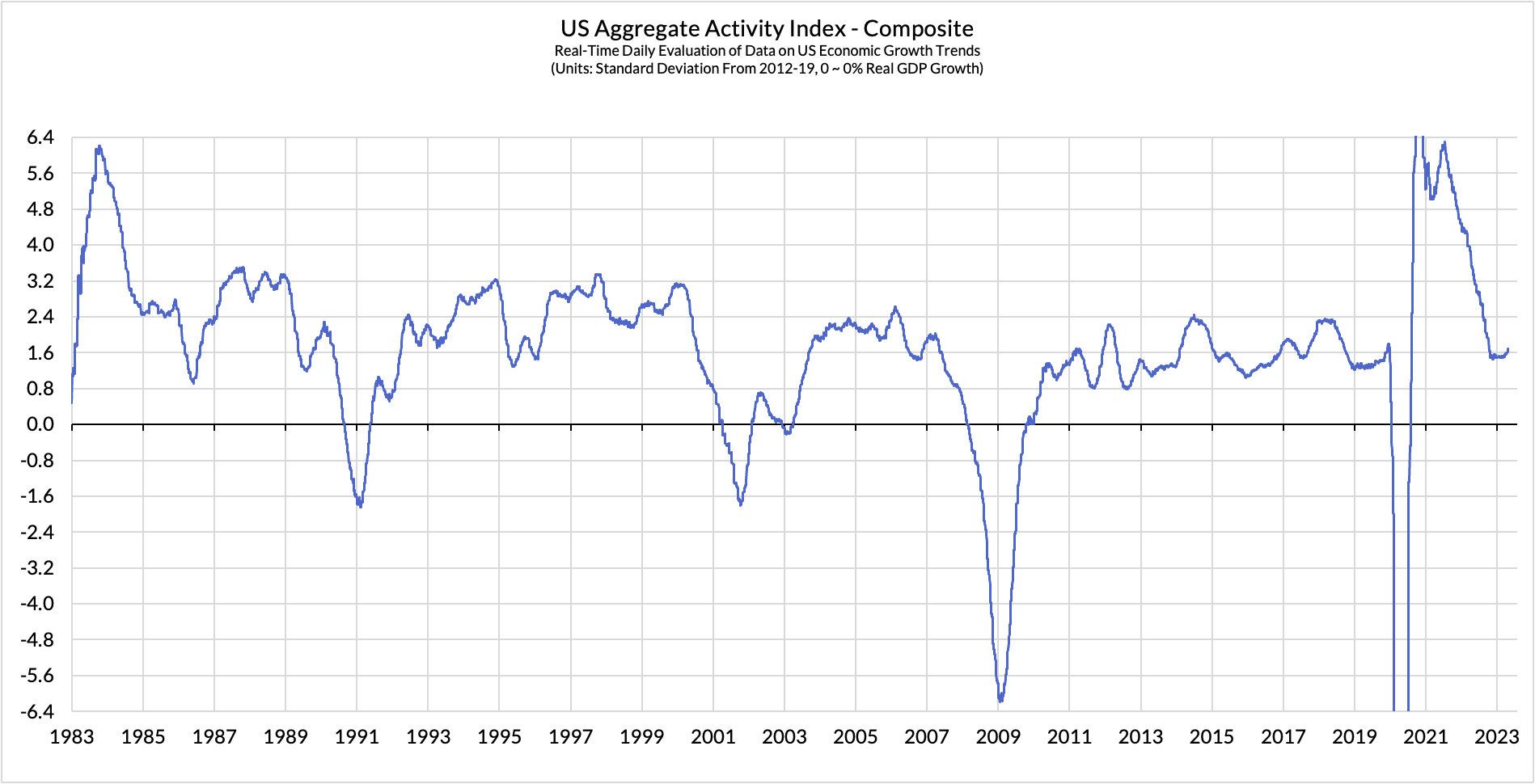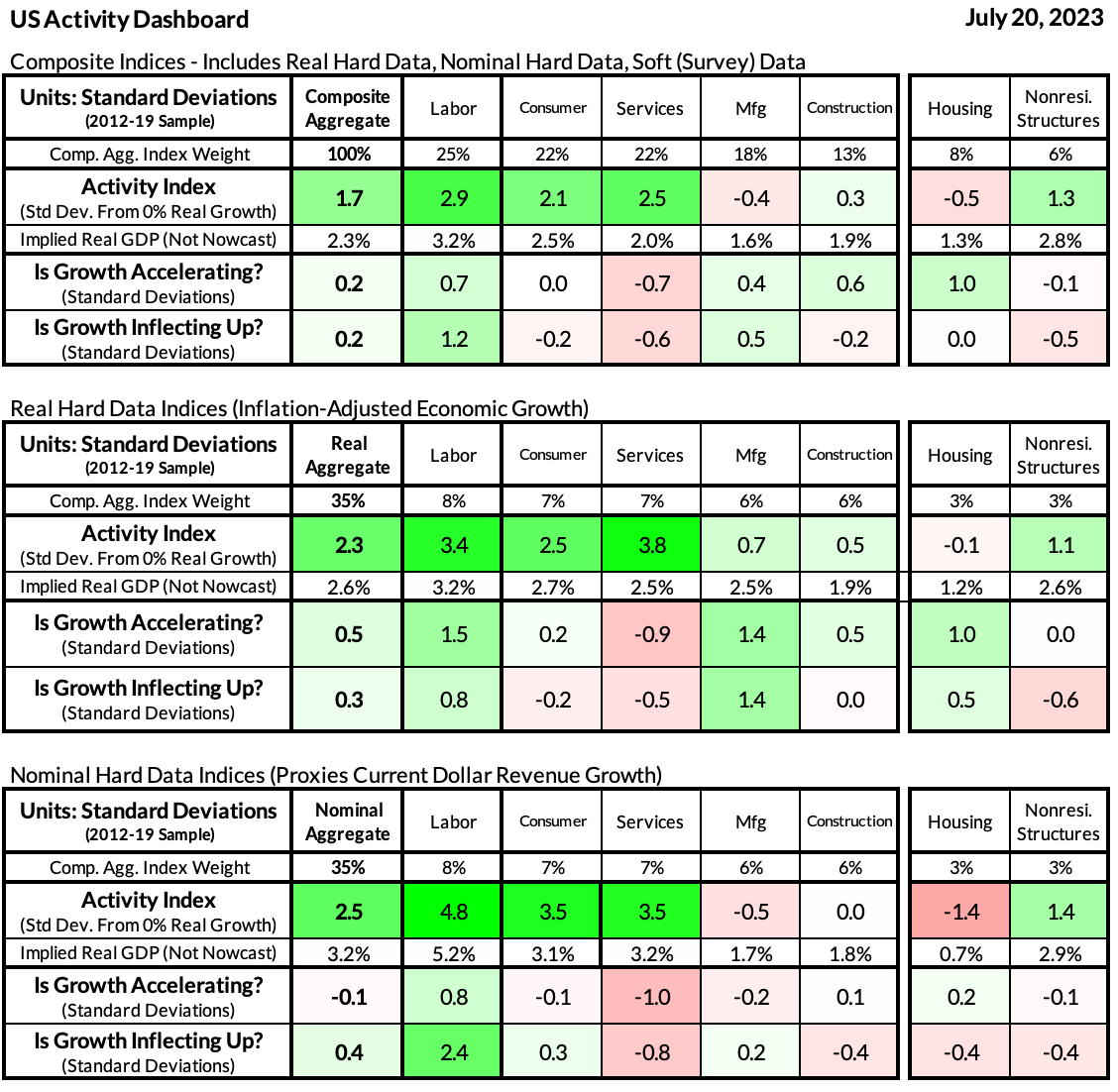 ---
The full version of this Activity Monitor is made available exclusively for our Premium Donors. To view the full version, sign up here for a 30-day free trial or contact us for more information.