With most of the week covered by the Fed's blackout period and FOMC meeting, updates are light on this week's Fedspeak Monitor. On Wednesday, Chair Powell made sure during the press conference everyone understood that the decision to shift from:
"We no longer state that we anticipate that ongoing rate increases will be appropriate to quell inflation; instead, we now anticipate that some additional policy firming may be appropriate."
(March 23, 2023)
To:
"In determining the extent to which additional policy firming may be appropriate to return inflation to 2 percent over time, the Committee will take into account the cumulative tightening of monetary policy, the lags with which monetary policy affects economic activity and inflation, and economic and financial developments."
(May 3, 2023)
In the FOMC statement should be understood as "meaningful." This doesn't mean Powell is telegraphing a pause, but it does suggest dovish interpretations. James Bullard's wide ranging interview on Friday covered some similar ground, with the governor emphasizing that, now that policy is above 5%, it is in the "territory of being sufficiently restrictive.
Summary Table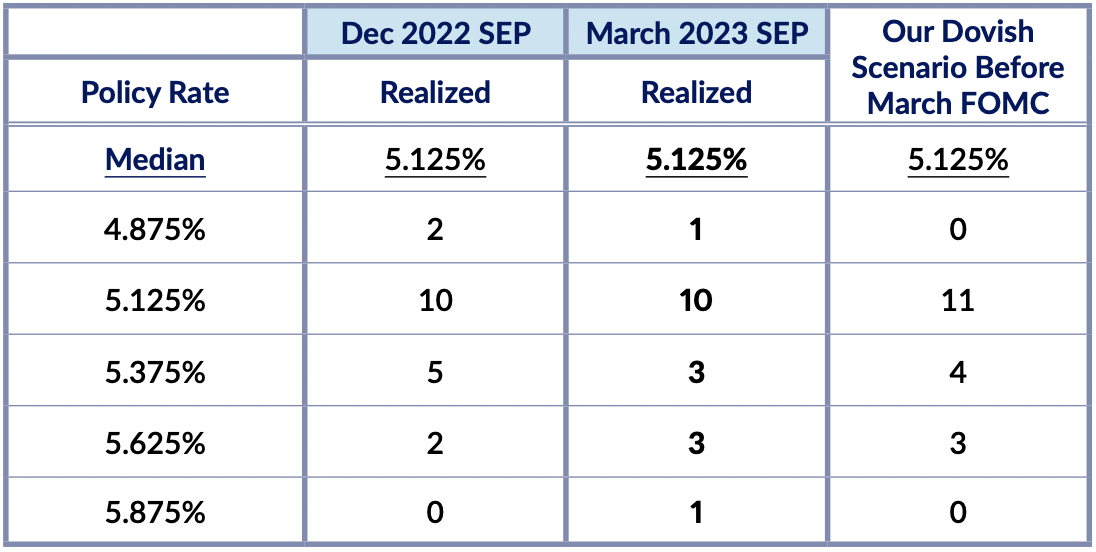 ---
The full version of this Fedspeak Monitor is made available exclusively for our Premium Donors. If you are interested in supporting this content, please consider becoming an Employ America Premium Donor by reaching out to us here.