We've received a flurry of Fedspeak ahead of the blackout period. But given how little new macroeconomic data we have received since the SVB fallout (most March surveys will fail to capture an effect), we doubt that there has been much innovation from March interest rate projections to what will ultimately be penciled in to June. Fed officials seem largely convinced to hike at the May FOMC meeting but are more split on whether to hike in June. Governor Lisa Cook's comments reflect a more detailed view of upcoming inflation dynamics, noting the likely upcoming spike in used car prices while also noting the implications of wage deceleration and labor supply expansion.
We suspect that ECI and PCE data coming out this upcoming Friday will color how heavily the Fed is willing to signal (through its FOMC statement) that it may also hike at the June FOMC meeting. The GDP data will also shape how the Fed thinks about the evolution of economic data relative to their projections but we think this data point is likely overrated.
We will begin releasing our estimates of June interest rate projections for each FOMC member following the May FOMC meeting.
Summary Table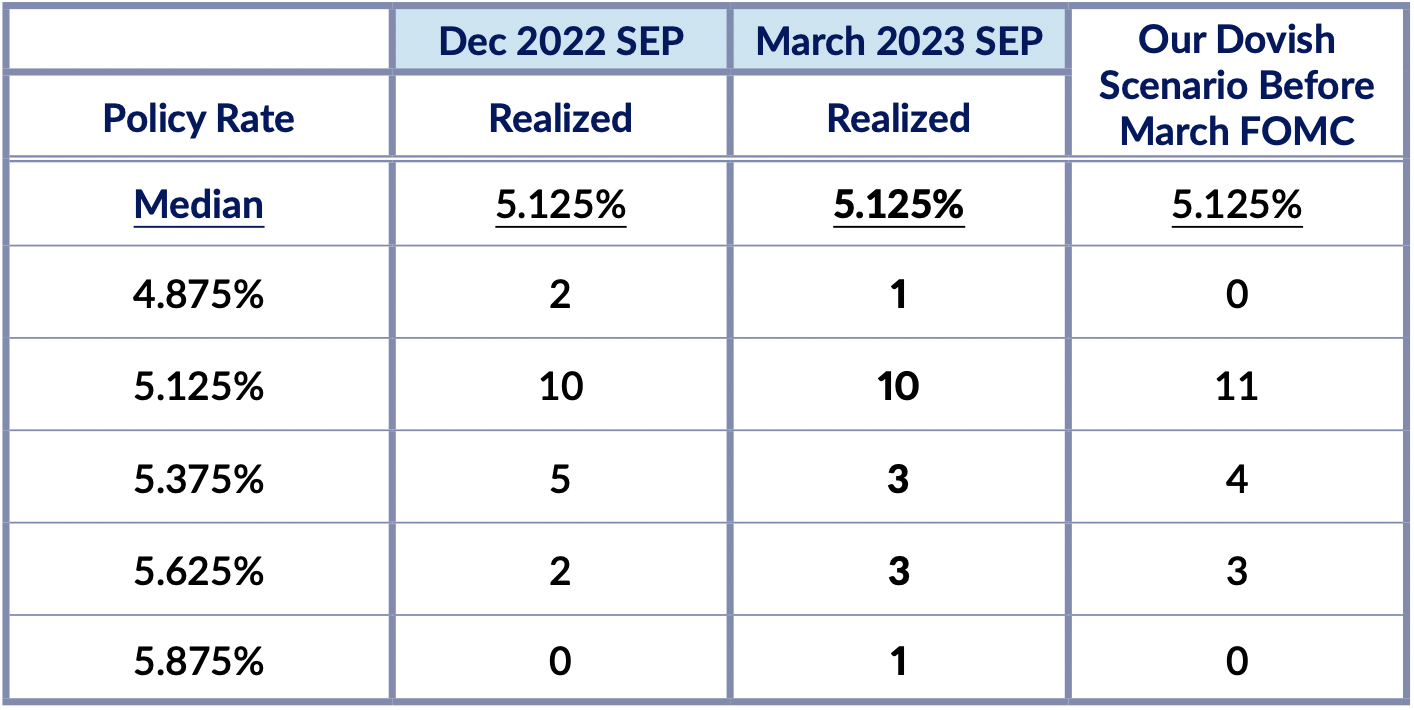 ---
The full version of this Fedspeak Monitor is made available exclusively for our Premium Donors. If you are interested in supporting this content, please consider becoming an Employ America Premium Donor by reaching out to us here.