Core-Cast is our nowcasting model to track the Fed's preferred inflation gauges before and through their release date. The heatmaps below give a comprehensive view of how inflation components and themes are performing relative to what transpires when inflation is running at 2%.
Most of the Personal Consumption Expenditures (PCE) inflation gauges are sourced from Consumer Price Index (CPI) data, but Producer Price Index (PPI) input data is of increasing relevance, import price index (IPI) data can prove occasionally relevant. There are also some high-leverage components that only come out on the day of the PCE release.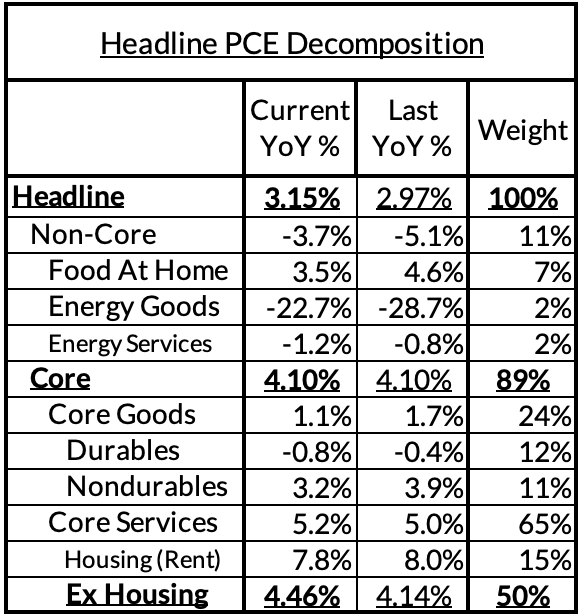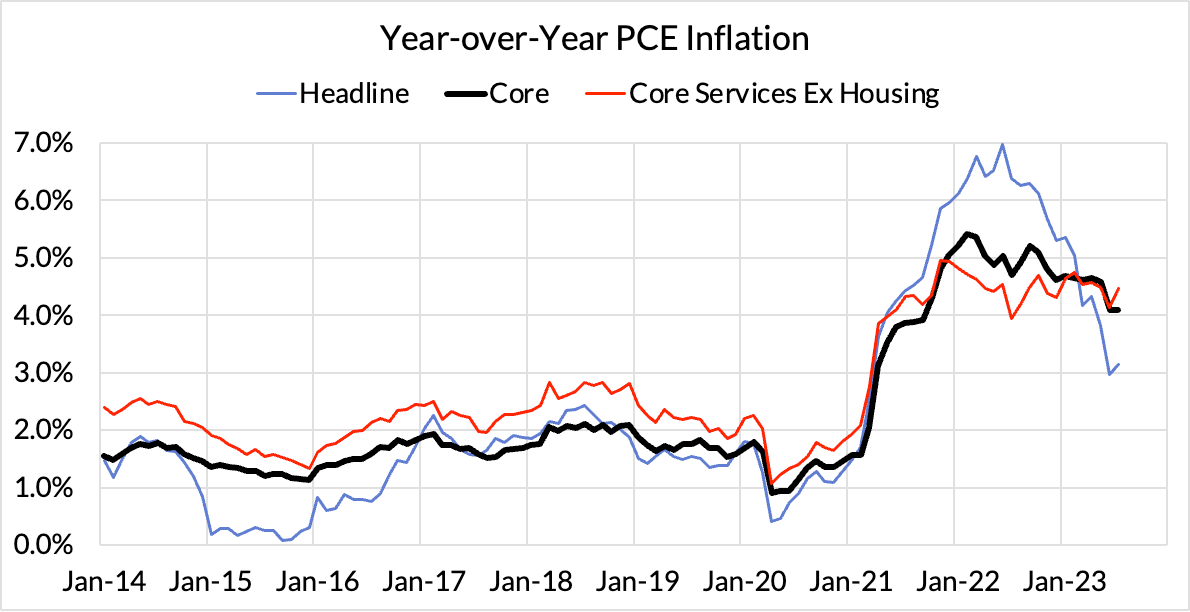 Summary: This is the fourth consecutive CPI recap where the details look encouraging and signal a deeper inflection point in the inflation data. The key inputs to PCE are decelerating and there is still further deceleration in the pipeline for the coming months (and arguably quarters). Despite year-over-year readings to headline, core, and supercore PCE showing less progress, this is mostly a function of an outlier July 2022 inflation release; today's numbers are consistent with below-2% monthly annualized core inflation. The inflation data continues to signal that Core PCE is set to underperform FOMC members' projections in both March and June for year-end year-over-year inflation in 2023. Core Services Ex Housing PCE could show even sharper deceleration in July than it did in Q2, but it is best to wait for tomorrow's PPI before making that judgment. When combined with slower payroll growth and softer Q2 ECI growth, today's information puts to bed a September hike.
---
The full version of this Corecast installment is made available exclusively for our Premium Donors. To view the full version, sign up here for a 30-day free trial or contact us for more information.