Core-Cast is our nowcasting model to track the Fed's preferred inflation gauges before and through their release date. The heatmaps below give a comprehensive view of how inflation components and themes are performing relative to what transpires when inflation is running at 2%.
Most of the Personal Consumption Expenditures (PCE) inflation gauges are sourced from Consumer Price Index (CPI) data, but Producer Price Index (PPI) input data is of increasing relevance, import price index (IPI) data can prove occasionally relevant. There are also some high-leverage components that only come out on the day of the PCE release.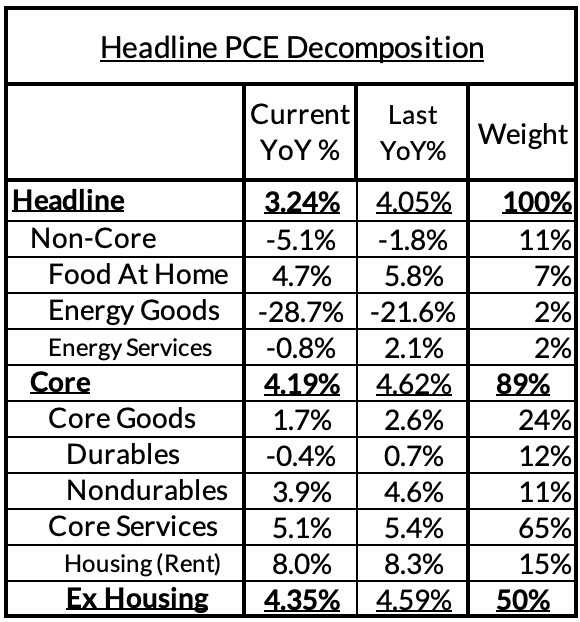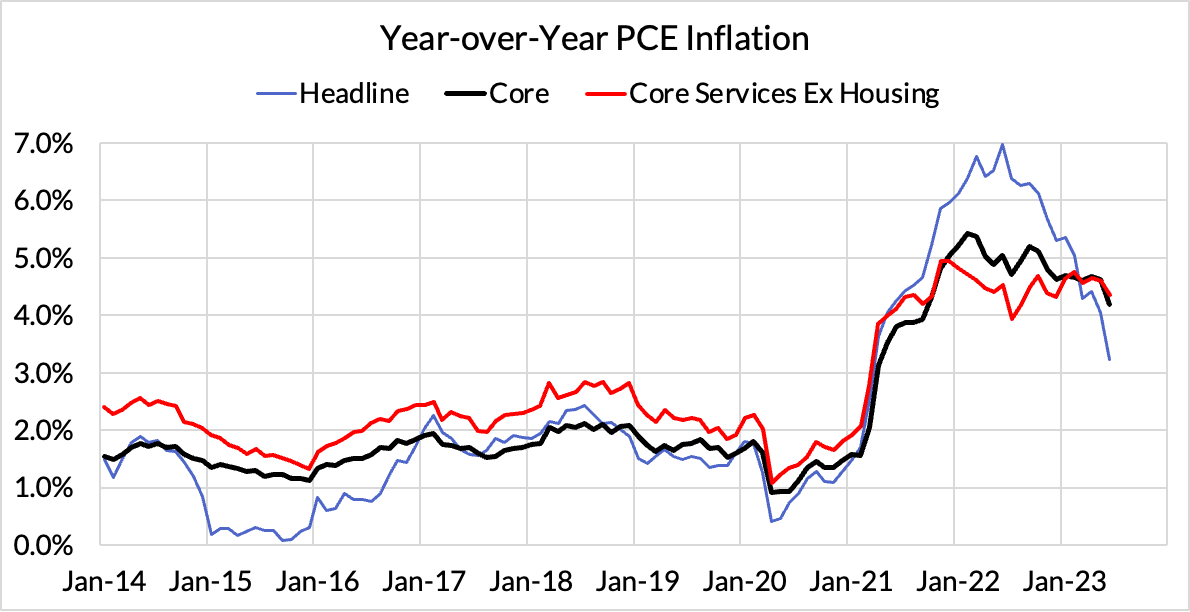 Summary: Airfares were a noteworthy drag for core CPI in June (falling over 8% month-over-month), but the import price data today on international airfares broke the other way, rising 10% m/m. That dynamic adds 4 basis points to our Core PCE m/m nowcast, and now pushes the year-over-year reading to something just about comparable to the FOMC members' March projections for 2023Q4 YoY Core PCE inflation. We see the decline in airfare CPI as a leading indicator that airfares will ultimately drift downwards in PPI and stabilize in Import Prices (which had been underperforming more considerably in the past few months). Given Chris Waller's remarks ahead of the FOMC blackout period, the Fed will almost certainly hike at its July FOMC meeting and this hike should prove to be the last , so long as the inflation data continues to evolve as we expect over the next two months.

---
The full version of this Corecast installment is made available exclusively for our Premium Donors. To view the full version, sign up here for a 30-day free trial or contact us for more information.